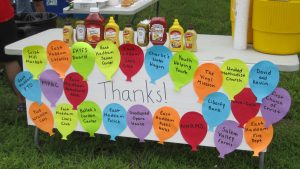 On July 15th, East Haddam Youth & Family Services sponsored the 4th Annual Summer Palooza. The goal of this event was to bring the East Haddam community together to celebrate youth and families by providing a fun, safe and substance free community event.
Over 200 participants enjoyed various activities throughout the day. Whether they were running through the inflatable obstacle course, participating in a tricycle race, getting their faces painted or grabbing a burger while watching live music, there was never a shortage of things to do at the Summer Palooza.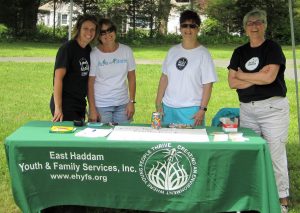 This event could not have been possible without the support of our local businesses, community groups, community organizations, and incredible volunteers to whom we are so grateful. Thank you to all who volunteered or attended this wonderful event. We look forward to seeing everyone again next summer.
A Special Thank You to:
Ballek's Garden Center
Charlie's Water Wagon
Coca-Cola
EH Ambulance Association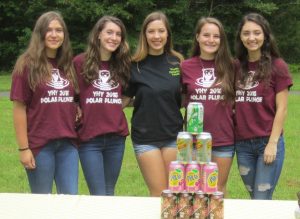 EH Fire Department
EH Leos Club
EH Lions Club
EH Police
EH PTO
EH Public Works
EH Senior Center
EHYFS Board of Directors
First Church of Christ
Goodspeed Opera House
Grist Mill Market
Jim Kraczkowsky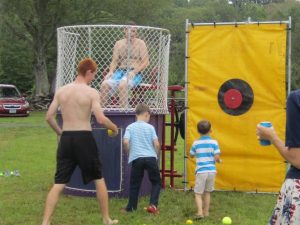 Liberty Bank
Kevin Moffatt
David Moreau
MPAC
Nathan Hale-Ray Middle School
Jake Roczniak
Salem Valley Farms Ice Cream
Two Wrasslin' Cats
United Methodist Church
The Vinyl Mission
Youth Helping Youth