East Haddam Food Bank
The East Haddam Food Bank is located at Grange Hall (488 Town Street in Moodus). It is run by volunteers and supported by cash and food donations from the community,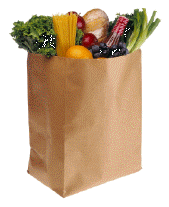 as well as food purchased from the Connecticut Food Bank in New Haven. Donations can be delivered during Food Bank hours; financial donations can be mailed to EHYFS.
Open Tuesdays: 10:00am-12:00pm and 2:30-5:30pm
Call 860-891-8100 for additional information.
East Haddam Clothing Bank
The Clothing Bank is open to all East Haddam/Moodus residents with no qualifying or registration.  If you have a need for clothing or coats, you qualify! We do ask that all items taken be for personal and family use only – no resellers.  We accept seasonally appropriate clothing donations in good repair during operating hours.
Open the 1st & 3rd Tuesday of the month: 2:30pm-5:30pm at First Church of Christ, Congregational (499 Town St.)
Salvation Army  – Southern New England Division (Serving Connecticut and Rhode Island)
Headquarters:
855 Asylum Avenue
Hartford, CT 06105
860-543-8400
Department of Social Services
117 Main Street Extension
Middletown, CT 06457
860-704-3100
HUSKY Program  – Healthcare for uninsured kids and youth Call 1-877-CT-HUSKY (1-877-284-8759) to:
– Learn more about HUSKY
– Receive an application, or
– Get assistance with accessing healthcare services if your family is already enrolled in HUSKY
Hours:
8:00am – 8:00pm Monday though Friday
10:00am – 2:00pm Saturday 
CT Renewal Team
283 Main St.,
Middletown, CT 06457
860-347-4465